KwaZulu-Natal Provincial Office Bearers 2021
---
Sunday April 4, 2021
The National Education, Health and Allied Workers Union (NEHAWU) in the KwaZulu-Natal Province will be convening its 11th Provincial Congress from the 6th to the 8th April 2021 under the 11th National Congress theme "Strengthen workplace organisation, deepen class consciousness and advance internationalism".
The congress will discuss the international correlation of class forces, the state of the National Democratic Revolution (NDR), the crisis of neoliberalism and its agenda of austerity measures and the impact of the global COVID-19 pandemic in the economy, health and education. The Congress will also make an assessment of the state of the union in the province including electing a new leadership. The congress will also salute all workers who have lost their lives to the coronavirus.
On the 1st day (Tuesday April 6, 2021) the 1st Deputy President of NEHAWU, Comrade Michael Shingange, will give a keynote address to the congress while fraternal organisations will give messages of support.
The congress is scheduled as follows:
| Date | Time | Venue |
| --- | --- | --- |
| 6th to 8th April 2021 | 14h00 on the opening day which is on Tuesday April 6, 2021 | Coastlands Umhlanga Hotel & Convention Centre, 329 Umhlanga Rocks Dr, Umhlanga Ridge, Umhlanga |
Members of the media are encouraged to attend and cover the 1st day of the congress.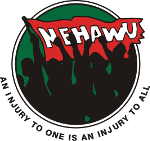 Issued by NEHAWU Secretariat KZN
Ayanda Blessing Zulu, NEHAWU KZN Provincial Secretary at 079 519 5622
Ayandaz@nehawu.org.za

Related Content
April 2021: North West Congress Read More