Contents
---
WFTU in Solidarity with the National General Strike in Greece on November 9th, 2022
5 November 2022
The World Federation of Trade Unions expresses its unconditional and full internationalist solidarity with the workers of Greece and its affiliate, PAME for the National General Strike on November 9th, 2022. The National General Strike constitutes the culmination of the decisive strikes and actions of the class-oriented trade union in the last period.
The WFTU Secretariat which will have its regular meeting in Athens these days will participate in the rally with the banner and the flags of the WFTU.
The class family of the WFTU joins its voice with the working class of Greece demanding:
No one frozen!
No one hungry!
No one alone!
PAME statement and platform of Demands:
GREECE November 9 National General Strike
PAME Statement & Platform of Demands
ALL in the struggle! All in the GENERAL STRIKE on November 9!
No one frozen!
No one hungry!
No one alone!
NOTOLERANCE –NO WAITING
ORGANIZATION AND STRUGGLE

FOR THE OVERTHROWING of the anti-people's policy that generates poverty, hunger, exploitation and wars, that leaves the people freezing so as to warm the profits of the business groups
FOR THE DEMAND for substantial increases in wages and pensions, for collective agreements that guarantee stable work with rights, for electricity and basic goods cheap for the people
We don't let the bills running and the stress of survival drown us! We stand up now against the business groups, the government, the EU and all the institutions of the system of exploitation, the modern vultures that call us to adapt to poverty, hunger, cold and ultimately death!
Electricity coupons – food coupons
Soon they will give us life coupons
At the same time that 7 out of 10 workers have cut back on several food items, 47% think it will be hard to make ends meet in winter because of the poverty and the annual cost of electricity has overpassed 2 months' salaries, the big business groups in energy are throwing a party of profits.
In these circumstances 39% of workers say they work overtime of which 48% say they work more than 7 hours a week overtime. 49% of them state that they are not paid for their overtime work. The situation with basic necessities' prices is out of control! Working-class families are having their incomes raided by double-digit increases on supermarket shelves. According to forecasts, prices in 35 basic product categories will rise again in the next two months.
On top of all this, the government, celebrating capitalist growth that exceeded 7.5% in Greece in the last quarter, is giving workers a "dividend" in the form of certain allowances that will be wiped out in the first week due to the huge increase in inflation.
Life itself confirms that the policy of allowances and "moderate increases" of the GSEE (member of ETUC in Greece) cannot solve the growing problems of the people. And at the same time they are finding billions of euros from the state budget to support war interventions, opening the vaults for the purchase of armaments and weapons. They call on the people to live on electricity rationing, to learn in controlled darkness, to lower the temperature on the thermostat in order to advance the green growth goals set by the EU and the big business groups. These anti-peoples' policies implemented by the New Democracy government today, as in the past by the SYRIZA and PASOK governments, seeks to lower the demands of the workers and to put the blame on workers' demands that claim our modern needs.
No trusting to unionism controlled by employers and governments, in the GSEE and ADEDY (members of ETUC in Greece). They have played an active role in the attack we have been under over the years, in the lowering of workers' demands. They act and intervene to cultivate within the workers the position of the "strength of the economy" and the competitiveness of business groups. They are advocates of "social partnership" and "social dialogues" that lead to our defeat. No one should be fooled by the maneuvers they use to convince workers that they are "independent" of their parties when they implement their anti-peoples' policies. They don't fool anyone anymore.
No waiting – everyone in the struggle
No waiting and no tolerance to the anti-peoples' policy and the "saviours" who promise us again pre-election solutions to our problems. The experience we have gained from our would-be "saviours"must leave no room for new illusions. It will be hurtful any waiting that would integrate the struggles into any mechanism for governmental change, to passively watch the developments in the pit of promises and false hopes.
We must not allow our anger, our indignation to be exploited to reshape the political scene with the same or new materials by the political forces that have contributed to the attack on workers' and people's rights. The struggles in Cosco, E-food, Larco, in Fertilizers and Oil of Kavala, in the Construction Workers, in the Shipbuilding Zone, in Malamatina show the path we must follow.
Only our own militant action, the growth of solidarity, our organization can give a positive outcome for our demands and our lives! Only our active intervention in the workplaces, in every workplace can bring substantial results with increases, with real relief for the working people!
It's neither modern nor worth our while to think about turning on the air conditioner, the water heater, whether to put on oil, whether to plug in the stove. They seek to turn us to the mangals of death, to adapting to the cold.
Behind every labor problem and impasse, behind poverty, inflation, repression, foreclosures, war, the cause remains the same and unchanging. It is the unending thirst for profits of the business groups! That is why they protect in these conditions the profitability of the energy black marketeers, and at the same time they escalate the intensity of exploitation and repression.
We are not 'adapting'! We are fighting to live!
The November strike is an important militant milestone to stop the disgrace of government's intervention on the minimum wage. The signing and the amount of the minimum wage to be determined by collective bargaining and the signing of a National General Collective Labour Agreement.
We demand:
825€ minimum wage in the private sector, 20% increase in the public sector
Collective agreements and wage increases based on the increase ininflation.
Steady Full time Job with rights, no unpaid overtime
Restoration of the principle of the most favourable contract, of the postcontracts principles etc
We call for a militant solidarity and uprising of the trade unions and the mass organizations of the self-employed in the cities, the poor farmers, the scientists, the students, the women. On November 9th, the whole country must come to a stop And demand: Big reduction and cap on the price of electricity and gas. Abolition of the Special Consumption Tax and VAT on oil, petrol, gas and electricity. Big reduction and cap on prices of basic consumer goods such as food (e.g. milk, flour, oils, fats), clothing and so on.
Safeguard minimum guaranteed prices for agricultural products and measures to reduce production costs. Abolition of VAT on basic consumer goods. No workers' and peoples'home without electricity, water, telephone. Cancellation of debts for working-people households and self employed. Broadening the criteria for inclusion in the Social House Tariff and the heating allowance, increasing the family income criterion to 30,000 euros.
Restoration of free public transport services for workers at the beginning and end of shifts, 50% reduction in the price of public transport tickets. Free transport for pupils, students, the unemployed, the disabled and pensioners. Rent subsidies for working-class households, students and small businesses, broadening the inclusion criteria and increasing the subsidy. Abolition of ENFIA House tax for working-class households. Abolition of business tax for the self employed.
Tax-free allowance of 12,000 euros, increased by 3,000 euros for each child. Cancellation of debts to banks and tax authorities. The power lies in mass organization and class struggle With determination, with militancy and with a general strike uprising to make our anger a force of claim and hope. The mass struggles and big strikes in many countries such as Great Britain, France, the Netherlands, Spain, Germany, Belgium, the USA etc. show that the pot is boiling. These struggles are something promising. They show that the working class has not said its last word and that the people will write their own history, their own developments.
We call on the collective organs of the trade unions without any delay to start the engines of struggle, with meetings of the Boards, with general assemblies, with multiform action and initiatives to reach every worker, in every office, factory, workplace, ship, neighbourhood, everywhere.
Now we all need the struggle and the struggle needs us all!
To protect our lives!
November 9 National General Strike
---
The National Education Health and Allied Workers Union (NEHAWU) stands in solidarity with All Militant Workers Front (PAME) in Greece as they embark on a General strike on the 09th of November 2022
8 November 2022
NEHAWU holds a strong view that their demand for a minimum wage in the private sector is a genuine one which must be acceded to by the government of Greece and that the government ought to act swiftly and address the following demands as raised by workers. The workers demand:
825€ minimum wage in the private sector, 20% increase in the public sector.
Collective agreements and wage increases based on the increase in inflation.
Steady Full time Job with rights, no unpaid overtime.
Restoration of the principle of the most favourable contract, of the post contracts principles etc
The struggle of PAME is global struggle that millions of works across the globe are currently facing, it is a struggle against neoliberal attempts which seek to undermine and reverse the gains of the workers. Everywhere in the capitalist world, workers standalone against the alliance of capital and the ruling political elites; the only hope of victory lies in worker unity and international working class solidarity.
We express our strong sense of solidarity and internationalism to the militant and class-oriented Greece working people on the occasion of their General strike.
---
PAME Statement on the Success of November 9 General Strike
10 November 2022
PAME salutes the massive and successful strike rallies of the unions in Athens and in all cities of the country on November 9. The huge participation of the workers shows that the path of struggle against the business groups and the government, of militant struggle for wage increases, for cheap electricity and food.
Today the anger and indignation that all working people feel became power, massive participation in the struggle, participation in the strike. The images of the workers' river flooding every street in the center of Athens cannot be hidden.
With today's massive strike mobilizations, thousands of workers sent a clear message to the state and employers that they will not accept to starve, to freeze, the working-class families will not be sacrificed for the profits of the few.
We demand NOW to increase our wages, to sign Collective Agreements, to abolish VAT on consumer goods, abolish all taxes on electricity and gas, to have a big reduction and cap on their prices.
The mass participation in the strike by hundreds of workplaces was a response to all those who make our lives hell for the sake of a handful of parasites and the barbarism they condemn us to.
In this situation, workers, the unions, put themselves in the front line of the struggle, with the optimism that comes from the justice of our demands. It comes from the power of our collective processes that can cancel in practice the anti-labour laws, throw away the Hatzidakis law, break the terror, repression, overcoming the obstacles put up by business groups and their governments.
November 9 General strike is a message of escalation of the struggle. It is a message of uprising in every workplace, in every sector, in every region. Now it is necessary for the working people to come to the forefront for life and work with rights.
We are taking the situation into our own hands!
All in the unions – All in the struggle!
---
Factbox: Strikes, protests in Europe over cost of living and pay
7 November 2022
European countries are facing strikes and protests due to high energy prices and mounting costs of living. Here are details of some industrial actions and demonstrations.
BRITAIN
Nurses in Britain will go on strike, the Royal College of Nursing (RCN) said on Nov. 5, adding that its members had faced a decade of real-terms pay cuts and that the ballot over the last four weeks was the biggest in its 106-year history.
Three days of strikes by tens of thousands of British rail workers planned for this week were suspended while "intensive negotiations" are held in a long-running dispute over pay and working conditions, the RMT trade union said on Nov. 4.
The smaller TSSA union said it had also called off planned strikes for Nov. 5, 7, 8 and 9 to hold talks with bosses from Network Rail and other service operators. A separate strike by London Underground staff is planned for Nov. 10.
Hundreds of workers at London's Heathrow airport will walk out in the run-up to the soccer World Cup this month over demands for better pay, Britain's Unite union said on Nov. 4.
The 700 workers - involved in ground-handling, airside transport and cargo, and employed by Emirates Group's airport services subsidiary dnata and Menzies - will strike for three days starting from Nov. 18, Unite said.
Britain's biggest domestic bank Lloyds (LLOY.L) has offered UK staff a minimum 2,000 pounds ($2,242) pay rise, a source with knowledge of the talks told Reuters on Nov. 3, as lenders and employees across the sector begin annual pay talks that could see wage bills soar.
A British workers' union said on Nov. 2 it had secured a 10% pay increase for more than 900 bus workers in East London from bus operator Stagecoach Group amid a surge in cost of living.
Britain's Royal Mail on Nov. 1 said members of its largest labour union, the Communication Workers Union (CWU), will conduct two 48-hour strikes in late November and early December, in the run-up to Christmas.
A British workers union said on Nov. 1 it had secured a 12.5% pay deal for 1,000 beer delivery drivers from logistics company GXO (GXO.N), cancelling strikes that were planned in the run-up to the soccer World Cup finals.
British Prime Minister Rishi Sunak was challenged by an elderly patient at a London hospital on Oct. 28 who told him it was "a pity" the government did not pay nurses more and he must "try harder". The largest nursing union has begun voting on taking strike action in a dispute over pay which is lagging soaring inflation, the biggest ballot in its 106-year history.
FRANCE A strike is continuing at TotalEnergies' (TTEF.PA) Feyzin oil refinery in northern France, a CGT power union official told Reuters on Nov. 4.
But supply at French petrol stations was returning to normal, Energy Minister Agnes Pannier-Runacher said, with fewer than 10% still having problems.
Around 45% of France's oil refining capacity remained offline on Nov. 2 following strike action last month, but supply was set to improve, with one major refinery back on stream and another due to return to full capacity by the end of the week.
France's EDF (EDF.PA) said on Oct. 27 it had formally signed a wage agreement for its workers in the country with all unions present at the company.
GERMANY
Unions across Europe's biggest economy are demanding higher wages in light of rising inflation.
German trade union IG Metal Kueste said it had called on several thousand workers to strike on Tuesday at 15 sites, including Airbus in Hamburg.
Lufthansa and the UFO union have reached an agreement to increase the salaries of 19,000 cabin crew members, the German flagship airline said on Tuesday.
German carmaker Audi is in favour of offering employees one-off tax-free payments instead of permanent wage increases, its human resources director said.
SPAIN Thousands of Spaniards packed Madrid's landmark Plaza Mayor square on Nov. 3 to demand higher pay, in the country's first mass protest since the start of the cost of living crisis.
Workers at Azul Handling, the ground handling company servicing Ryanair (RYA.I) in 22 Spanish airports, called off a plan to hold several 24-hour strikes between Oct. 28 and Jan. 8 to demand better working conditions, union USO said on Oct. 28.
AUSTRIA
Austrian metal workers secured on Nov. 4 an annual pay rise of more than 7% on average, above the 6.3% inflation rate for the negotiating period. The negotiations are seen as a bellwether for other sectors in Austria, which has a strong tradition of collective bargaining and annual negotiated pay increases that generally avert the threat of strikes.
---
US complicity with Israel will enhance any future annexation plans
10 November 2022
US and Israeli flags are projected onto the historical walls near the Hebron Gate during U.S President Joe Biden's visit in Jerusalem on July 14, 2022. [Mostafa Alkharouf - Anadolu Agency]
The US will push back against annexation, according to US Ambassador to Israel, Tom Nides, as the Abraham Accords are set to feature as a continuation of an internationally approved US policy. "Our position is quite clear: We do not support annexation. We will fight any attempt to do so," Nides stated during an interview.
Prior to the Abraham Accords agenda, then Israeli Prime Minister, Benjamin Netanyahu, was prioritising annexation. Its suspensions prompted many statements from within the Trump administration that the plan will not be permanently halted. A question of strategising priorities, the normalisation agreements, which some Arab States signed with Israel, enabled the settler-colonial enterprise to legitimise its violence through other means, while de facto annexation continued unhindered. The formality of annexation is what the far right in Israel is after, however, as Likud MK Yarid Levi stated, "We were a mere step from applying sovereignty in Judea and Samaria and I hope that we will make fewer statements and take more actions to move there."
The Jerusalem Post has reported that Bezalel Smotrich, leader of the Religious Zionist Party, is demanding that the forthcoming Israeli government exerts its rule over Israeli settlements, as opposed to the Israeli Defence Forces (IDF) Civil Administration, which would bring annexation a step forward.
Meanwhile, the Biden administration has, so far, issued vague statements on shared values while indicating that it will push back on annexation. According to Nides, the US is "a very, very strong ally of the State of Israel, but there will be times where we will articulate where we believe our differences are." Most Arab countries oppose annexation, he noted, while failing to articulate that Arab States have completely failed Palestinians and their opposition to annexation will hardly dent any future plans by the next Israeli government led by Benjamin Netanyahu.
The Abraham Accords have not halted settlement expansion. The latest UN Commission of Inquiry report acknowledges Israel's de-facto annexation. Nides should have specified that the US is not opposing annexation but a possible formalisation of the process, which is likely under Netanyahu.
US President, Joe Biden, has operated largely from within the Trump legacy, making only concessionary gestures to Palestinians rather than altering US foreign policy or reversing former US President Donald Trump's concessions. Arab countries, meanwhile, have failed to collectively oppose the Abraham Accords, which goes against the Arab Peace initiative of 2002, which calls upon Israel to withdraw from the Occupied Palestinian Territories, in return for normalising relations with the settler-colonial entity. A hypocritical move still, because settler-colonialism remains unaddressed, yet the fact remains that Arab countries have even betrayed their own initiative for a colonial demand.
The allegiances Netanyahu will be working with during his tenure as Prime Minister is perceived by settlers as a victory. It must not be forgotten that Netanyahu has already managed to build the foundations for annexation in his previous tenures, particularly his insistence that the Palestinian cause is no longer a priority for Arab States – a proven statement given the betrayal over the Abraham Accords. Given that the US will prioritise Israel's colonial narrative, it is unlikely that any alleged opposition to annexation will influence Israel's forthcoming government.
---
Russia to retaliate if Israel sends weapons to Ukraine
5 November 2022
US and Iranian media reported that Russia would retaliate if Israel sent defensive weapons to Ukraine.
Bloomberg reported that Russia would respond if Israel sent air defence systems directly or indirectly to Ukraine.
Meanwhile, the international Iranian channel run by the Iranian opposition disclosed that Russia would retaliate against any Israeli attempt to pass defence missiles to Ukraine.
Last month, former Russian President Dmitry Medvedev warned Israel against sending weapons to Ukraine, saying it would "destroy all diplomatic relations" between the two sides.
Ukraine's President Volodymyr Zelensky announced on Tuesday that Israel recently agreed to provide his country with radio systems it had requested in February.
Last week, Zelensky said that the two sides were engaged in intelligence cooperation relating to the Iranian-made Shahed-136 suicide drones used by Russia in the war.
"We are fighting against [a] new big union, Russia and Iran, and now I hope that Israel will help us, and will strong[ly] react to this," he said, adding that, according to intelligence from Ukraine and other countries, Russia has acquired some 1,500 Iranian attack drones.
The Times of Israel reported that Ukraine's Ambassador to Israel Yevgen Korniychuk shared on Sunday that there had been progress "on some technical issues related to defence," particularly regarding Israel's offer to provide missile alert technology.
---
Palestinians Mark 18th Anniversary of Yasser Arafat's Death
10 November 2022
Palestinians on Thursday marked the 18th anniversary of the death of Yasser Arafat, the first president of Palestine and chairman of the Palestine Liberation Organization (PLO), with a rally and march through the streets of Ramallah that ended at the site of his grave, the official Palestinian news agency WAFA reported.
West Bank schools dedicated time to talking about the biography of the late president and his role in reviving the Palestinian cause at the international level.
In the besieged Gaza Strip, hundreds of Palestinians attended a central rally at the Yasser Arafat Square in al-Rimal neighborhood, west of Gaza.
On November 11, 2004, Arafat died at a French hospital where he was flown to after suffering from a sudden illness following a tight and brutal Israeli military siege of the presidential headquarters in Ramallah.
On the 18th anniversary of Arafat's death, a former Palestinian Authority minister has claimed that there has been no real investigation into the death. Jawad Al-Tibi made his comments in an interview with Al-Resalah following reports that fourteen cubic meters of concrete were poured into Arafat's tomb in Ramallah.
---
For Lula's Victory to Matter: A Proposal for a Unified Palestinian Foreign Policy
10 November 2022
Palestinians and their supporters are justified in celebrating the election victory of the leftist presidential candidate, Luis Inacio Lula da Silva, in Brazil's runoff elections on October 30. But Lula's victory is incomplete and could ultimately prove ineffectual if not followed by a concrete and centralized Palestinian strategy.
Lula has proven, throughout the years, to be a genuine friend of Palestine and Arab countries.
For example, in 2010, as a president, he spoke of his dream of seeing "an independent and free Palestine" during a visit to the occupied West Bank. He also refused to visit the grave of Theodor Herzl, the father of Israel's Zionist ideology. Instead, he visited Yasser Arafat's tomb in Ramallah.
Later that year, Lula's government recognized Palestine as an independent state within the 1967 borders.
Lula's rival, soon-to-be former Brazilian President Jair Bolsonaro is an ideologue who has repeatedly professed his love for Israel, and had pledged in November 2018 to follow the US government's lead in relocating his country's embassy from Tel Aviv to Jerusalem.
Unlike other pro-Israel world leaders, Bolsonaro's affection is ideological and unconditional. In a 2018 interview with the Israeli newspaper 'Israel Hayom', he said: "Israel is a sovereign state … If you decide what your capital is, we will follow you. You decide on the capital of Israel, not other people".
In a final and desperate move to win the support of Brazil's Evangelical Christians, Bolsonaro's wife, Michelle, donned a t-shirt carrying the Israeli flag. That gesture alone speaks volumes about Bolsonaro's skewed agenda, which is symptomatic of many of Israel's supporters around the world.
Lula's victory and Bolsonaro's defeat are, themselves, a testament to a changing world, where loyalty to Israel is no longer a guarantor of electoral victory. This has proven true in the case of Donald Trump in the US, Liz Truss in the UK, Scott Morrison in Australia and, now, Brazil.
The Israelis, too, seem to have accepted such a new, albeit unpleasant reality.
Interviewed by The Times of Israel, Brazilian scholar James Green explained that it behooves Israel to revise its view of Lula. Green said that the newly-elected president should not be seen "as a radical, because he's not, and in this campaign, he needed to show his moderation on all levels".
The willingness to engage with Lula, though begrudgingly, was also expressed by Claudio Lottenberg, president of the Brazilian Israelite Confederation, the country's largest pro-Israel Jewish organization who, on October 31, issued a note, expressing the group's "permanent readiness for constructive and democratic dialogue" with Lula.
Brazil's political transformation is sure to benefit the Palestinians, even though Lula's ideologically diverse coalition makes it more difficult for him to explore the same radical political spaces in which he ventured during his previous presidency between 2003 and 2011.
It is also worth noting that Bolsonaro was a relatively important player in the global conservative, far-right political camp that attempted to legitimize the Israeli occupation of Palestine. Following the recent reversal by the Australian government of a 2018 decision to recognize Jerusalem as Israel's capital, Bolsonaro's defeat is another nail in the coffin in Trump's 'Deal of the Century'.
True, geopolitical changes are critical to the future of Palestine and the Palestinian struggle, but without a responsible Palestinian leadership that can navigate opportunities and face up and confront growing challenges, Lula's victory can, at best, be seen as a symbolic one.
Palestinians are aware of the massive changes underway regionally and globally. That has been demonstrated through the repeated visits by Palestinian political groups to Moscow, and the meeting between Palestinian Authority's President Mahmoud Abbas with Russian President Vladimir Putin on October 13, in Kazakhstan. The latter meeting has raised the ire of Washington, which is incapable of lashing out in any meaningful way so that it may not push the Palestinians entirely into the Russian camp.
Palestine is also becoming, once again, regionally relevant, if not central to Arab affairs, as indicated in the Arab League Summit in Algeria, November 1-2.
However, for all these dynamic changes to be translated into tangible political achievements, Palestinians cannot proceed as fragmented entities.
There are three major political trends that define Palestinian political action globally:
First, the Palestinian Authority, which has political legitimacy as the legal representative of the Palestinian people, but no actual legitimacy among Palestinians, nor a forward-thinking strategy.
Second, Palestinian political groups, which are ideologically diverse and, arguably, more popular among Palestinians, but lack international recognition.
And, finally, the Palestinian-led international solidarity campaign, which has gained much ground as the voice of Palestinian civil society worldwide. While the latter has moral legitimacy, it is not legally representative of Palestinians. Additionally, without a unified political strategy, civil society achievements cannot be translated, at least not yet, into solid political gains.
So, while all Palestinians are celebrating Lula's victory as a victory for Palestine, there is no single entity that can, alone, harness the political and geopolitical change underway in Brazil to a definite building block towards the collective struggle for justice and freedom in Palestine.
Until Palestinians revamp their problematic leadership or formulate a new kind of leadership through grassroots mobilization in Palestine itself, they should at least attempt to liberate their foreign policy agenda from factionalism, which is defined by a self-centered approach to politics.
A starting point might be the creation of a transitional, non-factional political body of professional Palestinians with an advisory role agreed upon by all political groups. This can take place via the Palestine Liberation Organization (PLO), which has been marginalized by the PA for decades. This entity's main role can be confined to surveying the numerous opportunities underway on the global stage and to allow, however nominally, Palestinians to speak in one united voice.
For this to happen, of course, major Palestinian groups would need to have enough goodwill to put their differences aside for the greater good; though not an easy feat, it is, nonetheless, possible.
---
US elections are defeat for Donald Trump and MAGA crowd, but will not change US Middle East policy
10 November 2022
The Republican Party leadership, particularly in the House of Representatives, predicted a "red wave" that would sweep the country. Instead, Tuesday's elections produced a pink drizzle.
The US mid-term elections, held on Tuesday, fell far short of Republican expectations of a major victory, in significant part because of Donald Trump and his MAGA—"Make America Great Again"—followers.
Trump is a demagogic figure, unusual in America, but common enough in the Middle East. In late 2018, with Trump nearly two years in office, this reporter asked a Palestinian colleague this question: which Middle East leader was most like Donald Trump.
Gamal Abdul Nasser was his answer—the very figure whom I was thinking about: Gamal Abdul Nasser. An Arab nationalist demagogue, Nasser had helped to overthrow the Egyptian monarchy in 1952, then ousted an older colleague.
Nasser led Egypt from 1954 to 1970, dying of a heart attack in September of that year, as he sought to mediate between Jordan's King Hussein and the PLO chief, Yasser Arafat, in a conflict that he, himself, had helped instigate.
Nasser was only 52 years old, when he died. His popularity came from his struggle against "Zionism and imperialism"—i.e. Israel and the US, even as the results were terrible.
In 1967, in just six days, Nasser lost the Sinai, Golan Heights, and West Bank, after mobilizing troops and threatening Israel with war—prompting Israel to pre-empt.
But as long as the struggle continued, many Arabs felt good about it, and the leader whom they had embraced.
Trump is somewhat similar. He attacks an elite, whom people, at least a significant number, resent, and he tells his followers that they are the ones who have made America great.
But Trump mishandled COVID, contributing to the worst international health crisis in a century. He also precipitated the greatest challenge to US democracy since the civil war by encouraging the Jan. 6 assault on the US Capitol building.
Trump's supporters, however, rationalize that away and focus, instead, on the positive feelings he elicited in the first place.
Republican Edge will Reinforce Anti-Iran tilt to US Policy
As of Wednesday night, key Congressional races had yet to be called, but it seemed the Republicans would take the House by a narrow majority, while the Senate remained too close to call.
US policy toward the Middle East was not on the agenda—and will not be much affected. If anything, the slight Republican edge will reinforce a shift already under way: namely, the realization within the Biden administration that it is not possible to renew the 2015 Iranian nuclear deal, formally known as the Joint Comprehensive Plan of Action (JCPOA), on terms acceptable to the US and its European partners.
Biden's team came into office with serious misunderstandings about Iran, believing that it was Trump who was responsible for the bad relations between Washington and Tehran. Thus, the Biden administration's top regional priority was reviving the JCPOA.
However, that has not happened, despite nearly two years of negotiations, and the effort to renew it has essentially been dropped. That development has been driven by three factors: the ongoing protests in Iran; Iran's alignment with Russia in its war in Ukraine; and new, unacceptable, and irrelevant conditions that Iran has demanded.
Read More: G-7 Foreign Ministers slam Iran for repressing protests; failure to reach nuclear deal; support for Russia's war in Ukraine Election Outcome: Pink Drizzle
The two big US parties are represented by colors: red for Republicans, blue for Democrats. In the run-up to the elections, the Republican Party leadership, particularly in the House of Representatives, predicted a "red wave" that would sweep the country.
Instead, Tuesday's elections have produced a pink drizzle! Already on Wednesday afternoon, President Joe Biden, addressing the White House press corps, hailed the vote as "a good day for democracy."
Usually, the political party of a first-term president loses a significant number of seats in the mid-term elections. But the Democrats' losses on Tuesday were relatively minor—significantly less than Biden's predecessors.
The 2022 Republican campaign focused on two key issues: the economy, which has been hard-hit by inflation driven by the war in Ukraine, and Biden himself, who has a relatively low approval rating.
However, as Washington Post columnist Henry Olson noted on Wednesday, in analyzing the elections, voters who "somewhat disapprove" of Biden voted for Democratic candidates by four percentage points more than they voted for Republicans.
That is highly unusual, as Olson noted.
Republicans were undone by their failure to disassociate themselves from the very man whom Biden had defeated in 2020: namely, Donald Trump. Indeed, many of them embraced Trump—including Rep. Kevin McCarthy (California) the former Republican Speaker of the House who believed he could return to his old position through such tactics.
But even if the Republicans retake the House, it remains to be seen if McCarthy will realize his ambition. He was prominent among those touting an anticipated red wave and many Republicans are now mad at him and disappointed in his leadership. They may chose someone else as their speaker.
Indeed, the pink drizzle has proven to be vindication of the two Republican political figures who had the courage and integrity to stand up to Trump: Rep. Liz Cheney (Wyoming) and Adam Kinzinger (Illinois.)
Both did so, at the price of their political positions. But since they have been proven right, perhaps they will be returned to office, in even higher posts.
The embrace of Trump would hurt the Republican Party, they argued. He gets the party's base angry and excited, so it turns out. But in the country as a whole, the MAGA crowd is a minority. Thus, most of Trump's candidates lost—and did so in states or districts that other Republican candidates would likely have won.
How Republicans will respond to Tuesday's setback remains to be seen. People can display a perverse tendency to stick with familiar behavior, even if it is failing. On the other hand, they might take note of the fact that Americans have twice rejected Donald Trump and then act accordingly.
Only time will tell.
---
Bolsonaro Supporters Blocking Highways Attack Brazilian Police
7 November 2022
Groups of Bolsonaristas blocking highways in some parts of Brazil in protest against the victory of President-elect Luiz Inácio Lula da Silva reacted on Monday with violence against the Highway Police in at least two locations: Novo Progresso (in the state of Pará, in the north of the country) and Rio do Sul (Santa Catarina, in the south of the country).
In videos disseminated on social networks and collected by the portal G1, it can be seen how, at the Novo Progresso blockade, highway BR-163, which cuts through part of the Brazilian Amazon, there is the sound of gunshots and demonstrators throwing stones at police officers.
According to the local press, the Bolsonarista group injured one agent, and a baby had to receive medical attention for a beginning of intoxication from the tear gas fired by the police to disperse the demonstrators.
In Rio do Sul, in the state of Santa Catarina, videos show how the demonstrators, dressed in green and yellow and with the Brazilian flag, throw objects at the police, such as plastic chairs and even a portable barbecue.
A man wearing a yellow cap hits a Highway Police officer with an iron bar, at which point other extreme right-wing sympathizers appear and continue throwing objects at the police officers, who call for help from the Military Police special forces.
The blockades on Brazilian highways decreased drastically recently, especially after a video released by the president, Jair Bolsonaro, in which he asked his followers to put an end to this type of protest because they were damaging the country's economy.
Even so, there are still isolated protests in front of Army barracks, where protesters call for the Armed Forces to organize a coup to prevent the left from taking power.
---
Venezuela To Include Climate Change Training in Schools
10 November 2022
The President of Venezuela, Nicolás Maduro, said this Thursday that the country would include training on climate change and environmental preservation in the initial, primary and secondary educational programs.
"In Venezuela, everything that has to do with climate change, everything that has to do with the preservation of Mother Earth, of the Pachamama, (is the) the fifth objective of the homeland," he said in an act broadcast by the state channel VTV.
The head of state, who was at the inauguration of the eighteenth edition of the International Book Fair (Filven) in Caracas, called for "stimulating in children and youth (...) the love for reading", as well as "the appetite for knowledge" in all areas, including the environment.
Maduro participated in the COP27 Climate Summit, held in the Egyptian city of Sharm el Sheikh. He called last Tuesday to realize without delays or "bureaucratic artifices" of a financing fund to address climate losses and damages.
In addition, the president advocated for the protection of the Amazon after a meeting with the presidents of Colombia and Suriname, Gustavo Petro and Chan Santokhi, respectively.
---
President Maduro Proposes to Reduce Capitalist Consumerism
8 November 2022
"The environmental imbalance and crisis created in nature are comparable to the conditions of inequality and injustice that capitalism has created against humanity," he said.
On Tuesday, at the High-Level Segment at the 27th Conference of the Parties to the United Nations Framework Convention on Climate Change (COP27), Venezuela's President Nicolas Maduro urged countries to change consumption patterns fostered by capitalism. in order to preserve life on the planet.
"The climate crisis is an inescapable reality, which can only be faced with concrete, urgent, and immediate facts," he said, emphasizing that the dimension of the crisis is not a surprise.
"Since the beginning of environmental diplomacy, there was enough data to declare an early emergency and act accordingly," Maduro recalled.
"Each hour, month, and year of inaction, hesitation, and indolence translates today into destroyed ecosystems, extinct species, and deterioration of living conditions on the planet."
The Bolivarian leader stressed that the problem is no longer simply global warming but the "absolute collapse" of ecosystems, since current trends indicate that the planet could have very harsh living conditions for the human species in about 30 or 40 years.
"Existence as we knew it was forever disrupted to the detriment of all living species on the planet," Maduro said, blaming "savage and predatory" capitalism for the possible extinction of human life.
"The environmental imbalance and crisis created in nature are comparable to the conditions of inequality and injustice that capitalism has created against humanity," the Venezuelan president pointed out, adding that "a system normalizing human exploitation does not have ethical conditions to respect other forms of existence".
---
Kenya to spend $37m on sending troops to DR Congo
10 November 2022
The committee report says the money will be spent on equipment, allowances, and operations for the more than 900 soldiers joining the East African Community Regional Force that will support Congolese forces against armed groups.
Opposition lawmakers questioned why Kenya is spending so much money on the regional mission while the country faces its own security issues.
Kenya also faces rising inflation and high public debt that President William Ruto inherited from his successor Uhuru Kenyatta.
Last week, Ruto called the mission "necessary and urgent" for regional security. Violence by armed groups in the eastern part has led to a diplomatic crisis between DRC and neighbouring Rwanda, which accuse each other of backing certain groups.
The Kenyan forces will be based in Goma, the largest city in the eastern DRC. The regional force, agreed upon by heads of state in June and led by a Kenyan commander, also has two battalions from Uganda, two from Burundi, and one from South Sudan.
There is a possibility that international financing may be secured for the mission, the committee report said.
---
FEMALE COMMANDER:Report shooting cases against the police,soldiers to us
10 November, 2022
Report any shooting by the police or soldiers to us,Sikhali Senkhululeko yemaSwati(SSS) or the Swaziland International Solidarity Forces(SISF)".
These were the sentiments of the female Commander of the underground forces when reacting to reports suggesting that the police said they had no records of the public transport workers who were shot during a protest on Thursday afternoon.
"I have seen reports suggesting that the police are inviting those who were shot to register cases with them. Cha sibongile ngabo, sitawu-register kanjani phela kubantfu labasidubulile, siyabacela ba-registe ku-SISF noma ku-SSS, natsi siyakwati kuphatsa emacala sitawaphatsa lawa ebantfu betfu. Akube njalo Nkhosi(meaning: We can't register to the people who shot us, we invite those who were shot to register with the SISF or SSS. We are capable of handling cases of our people who were shot and we will handle these cases," said the Female Commander when speaking to editor Zweli Martin Dlamini.
A questionnaire was sent to Superintendent Phindile Vilakati, the police Spokesperson, however, she had not responded at the time of compiling this report.
Mswati's soldiers opened fire against protesting public transport workers on Thursday, at least three(3) people were reportedly shot and injured.
The public transport workers were demanding the release of their arrested colleagues who were facing assault charges.
---
Two years of Ethiopia's Tigray conflict: A timeline
10 November 2022
Here's a look at some of the most important events of the two-year conflict in Ethiopia's northernmost region.
On November 2, representatives of the Ethiopian federal government and the Tigray People's Liberation Front (TPLF) agreed to a cessation of hostilities after peace talks led by the African Union (AU) in South Afri0ca.
That agreement, on the eve of the second anniversary of the war, brought an end to a conflict that began after Nobel Peace Prize-winning Prime Minister Abiy Ahmed sent troops into the northern region of Tigray in November 2020.
Both sides are currently in the process of implementing the points agreed to in the peace agreement.
The conflict left thousands dead and displaced millions in Tigray but now there is hope that humanitarian aid can start flowing back into the region where an estimated 5.2 million people urgently require food aid, according to the United Nations' World Food Programme (WFP). Here is a timeline of the two-year war. November 4, 2020: Prime Minister Abiy orders troops to respond to an attack on federal army camps that he blamed on the TPLF, which denied this. The fighting was an outcome of months-long tensions between the sides. In September 2020, Tigray had held regional elections in defiance of Addis Ababa which postponed the polls until August due to COVID-19. As a result, the federal government called the vote illegal and started withholding social welfare funds from Tigray.
November 9: The war intensifies as at least 600 civilians are killed in a massacre in the town of Mai Kadra. With telephone and internet communication lines cut, information was hard to obtain and verify. Abiy says the operation will be over "soon" as the fighting escalates with thousands of people killed so far and tens of thousands displaced.
November 14: The TPLF fires rockets into Asmara, the capital of neighbouring Eritrea that has been supporting the federal government. TPLF leader Debretsion Gebremichael also says his forces have been fighting Eritrean troops "on several fronts" in the days before.
The 10-day conflict leads to tens of thousands of refugees fleeing into neighbouring Sudan, describing the horror of intense fighting, including horrific killings. The United Nations warns of possible war crimes in Tigray.
The relations between Ethiopia and Sudan are on edge with the incoming refugees as longstanding territorial claims between both sides are deadlocked.
November 28: Abiy announces that military operations in Tigray have been "completed". However, fighting continues in parts of Tigray.
January 27, 2021: The US calls on Eritrea to "immediately" withdraw its troops who have been fighting in Tigray. But Ethiopia's government denies their presence in the country.
February: Amnesty International says Eritrean soldiers killed "hundreds of civilians" in November in the holy city of Axum in Tigray. More reports of atrocities emerge, with civilians accusing Eritrean forces of carrying out massacres and systematic rape.
March 10: US Secretary of State Antony Blinken condemns acts of "ethnic cleansing" in Ethiopia's embattled Tigray region, as he calls for "full accountability" and the departure of troops from neighbouring Eritrea and other fighters.
March 23: After months of denying Eritrea's involvement in the war, Abiy finally admits that neighbouring troops entered Tigray, suggesting that they may have been involved in atrocities against civilians.
The next day, the Ethiopian Human Rights Commission (EHRC) says Eritrean soldiers massacred more than 100 civilians in Axum in November. The findings by the government-affiliated but independent body corroborate separate investigations by Amnesty and Human Rights Watch.
March 26: Abiy says that Eritrea had agreed to withdraw its forces from Tigray.
April 15: The UN's top humanitarian official, Mark Lowcock, says there is no evidence of Eritrean troops' withdrawing from Ethiopia.
April 22: The UN Security Council finally issues its first joint statement on the continuing crisis, expressing "deep concern" about allegations of human rights violations, including reports of sexual violence against women and girls.
It also calls for "a scaled-up humanitarian response and unfettered humanitarian access" to address humanitarian needs, including for people in the embattled region who need food assistance.
May 24: The US State Department announces it is imposing economic and security sanctions on Ethiopia, as well as visa restrictions on current or former Ethiopian and Eritrean government officials and members of their security forces, as well as Amhara regional forces and TPLF members.
May 26: US President Joe Biden calls for a ceasefire and an end to "large-scale human rights abuses" in Tigray.
June 10: The UN and international aid groups say more than 350,000 people in Tigray are facing famine, with millions more at risk.
June 21: Ethiopians vote in a crucial parliamentary election taking place against the backdrop of war and famine in Tigray.
June 28: Ethiopia's government declares a unilateral ceasefire in its northern Tigray region as the TPLF reportedly takes control of more territory after recapturing the regional capital, Mekelle.
July 3: More than 400,000 people in Ethiopia's Tigray are now suffering the effects of famine and 1.8 million others are on the brink, acting UN aid chief Ramesh Rajasingham says.
July 10: Ethiopia's governing Prosperity Party wins the most seats in the country's parliamentary election, assuring Prime Minister Abiy Ahmed of a second five-year term in office.
August 10: Abiy issues a call for all eligible civilians to join the armed forces amid the ceasefire his government declared in June, as fighting raged in multiple regions of Africa's second-most populous nation.
August 13: Biden sends his special envoy for the Horn of Africa to Ethiopia to push for an end to increased fighting that has worsened fears of an unfolding humanitarian disaster.
August 26: As fighting continues in the Tigray region, the Ethiopian Human Rights Commission says that more than 210 people have been killed across several days of ethnic violence in Ethiopia's tense Oromia region.
August 27: UN Secretary-General Antonio Guterres says "a humanitarian catastrophe is unfolding before our eyes" as he warns the Security Council the conflict in Ethiopia has spread beyond the Tigray region.
September 30: Ethiopians in three regions where elections had been delayed head to the polls to vote for their representatives, with one area also voting on whether to form its own regional state. On the same day, Ethiopia's government orders the expulsion of seven senior United Nations officials from the country for "meddling" in its internal affairs.
October 4: Abiy is sworn in for a new five-year term as Ethiopia's prime minister as his government faces a host of challenges, including a months-long conflict in the northern region of Tigray.
Month of October: Fighting between both sides intensifies as the Ethiopian federal government launches air raids for several weeks throughout the Tigray region.
November 2: Ethiopia declares an immediate nationwide state of emergency, telling citizens to prepare to defend the capital, as fighters from Tigray threaten to march towards the city.
November 4: One year since the conflict started, regional and Western powers call for an immediate ceasefire as the fighting continues.
November 12: Ethiopia's conflict-torn Tigray region is under a "systematic blockade", Tedros Adhanom Ghebreyesus, the World Health Organization (WHO) director-general says, warning that people were starving to death and dying from a lack of access to medicine.
November 17: Since the state of emergency started two weeks earlier, at least 1,000 people, mostly ethnic Tigrayans, have been imprisoned in cities across Ethiopia, the United Nations says.
November 24: Prime Minister Abiy goes to the front lines to lead his troops in the battle against Tigrayan forces, promising victory.
November 28: Police arrest a freelance video journalist working for the Associated Press after his return from a reporting trip.
December 16: Amnesty International and Human Rights Watch report that armed forces from Ethiopia's Amhara region have stepped up killings, mass detentions and expulsions of ethnic Tigrayans in neighbouring western Tigray.
December 20: Tigrayan forces say they have withdrawn from neighbouring regions in northern Ethiopia, a step towards a possible ceasefire after 13 brutal months of war.
January 7, 2022: The Ethiopian government announces that it will pardon and release some of the country's most high-profile political detainees, including opposition figure Jawar Mohammed and senior Tigray party officials.
January 13: "Nowhere in the world are we witnessing hell like in Tigray," WHO's chief Tedros says, as a blockade prevented medicines and other life-saving supplies from reaching the northern region.
January 28: More than a third of people in the embattled Tigray region are suffering from "an extreme lack of food" following 15 months of fighting, WFP reports. It also sounds an alarm about rising hunger in the neighbouring Amhara and Afar regions.
February 15: Ethiopia's parliament votes for an early end to a six-month state of emergency, declared when rebel Tigrayan forces were threatening to march on the capital, Addis Ababa.
March 11: At least 750 civilians were killed or executed in Ethiopia's Amhara and Afar regions in the second half of 2021, the EHRC says.
March 24: Ethiopia's government declares "an indefinite humanitarian truce effective immediately", saying it hoped to hasten the delivery of emergency aid into Tigray.
March 25: Tigrayan fighters agree to a "cessation of hostilities", a turning point in the nearly 17-month war in northern Ethiopia.
April 1: Trucks carrying aid enter territory controlled by Tigrayan forces for the first time since December 15, the WFP says on Twitter.
April 25: Tigrayan rebels leave the neighbouring region of Afar, a TPLF spokesperson says, as the Afar police commissioner reports that rebels remain in several districts within the region.
May 17: Ethiopia and the World Bank sign a pact for a grant of $300m to assist reconstruction and recovery in conflict-hit areas, the finance ministry says, as the unilateral ceasefire continues.
May 20: Tigrayan rebel forces say that they will release 4,000 prisoners of war as part of an amnesty.
August 2: The US and European Union envoys for the Horn of Africa urge Ethiopia's government to resume essential services in Tigray which is struggling to cope with food shortages and no access to basic utilities since June 2021.
August 17: The federal government proposes a formal ceasefire agreement be reached as soon as possible to continue basic services to the northern region.
August 24: The ceasefire ends as fighting erupts between both sides around the town of Kobo. UN Secretary-General Antonio Guterres says he is shocked by renewed fighting and appeals for an immediate ceasefire.
September 1: As fighting intensifies again, Ethiopian and Eritrean government forces launch an attack on Tigray, targeting rebel forces.
September 11: Tigrayan rebels say they are ready to take part in peace talks led by the African Union (AU), removing an obstacle to potential negotiations with the government to end almost two years of fighting.
September 20: Tigrayan forces say Eritrea has launched a full-scale offensive and heavy fighting was taking place in several areas along the border.
October 5: Both fighting sides say they have accepted an invitation by the AU to participate in peace talks in South Africa.
October 25: Delegates of the Ethiopian government and rival Tigrayan forces start peace talks in Pretoria, marking the first formal meeting between the two warring sides after nearly two years of bloody conflict.
November 2: The parties agree on a "permanent cessation of hostilities", a little more than a week after formal peace talks began in South Africa.
In the following days, regional and world leaders hail the peace agreement, raising hopes for an end to two years of brutal conflict marked by atrocities, including killings, gang rapes and starvation.
The TPLF and federal government agree to "orderly, smooth and coordinated disarmament" and "restoration of law and order" among conditions in the peace agreement.
November 7: Representatives of Addis Ababa and Mekelle meet in the Kenyan capital, Nairobi, to discuss the implementation of the terms in the agreement.
SOURCE: AL JAZEERA
---
Canadian Education Workers Strike against Anti-Strike Law and Inflation — Labor Leaders Relent
8 November 2022
55,000 education workers walked off the job in defiance of a bill that made striking illegal. Amid growing calls for a general strike, the labor leaders accepted a truce instead of relying on workers' power in the streets.
The Canadian province of Ontario is in the midst of a fierce labor struggle, the likes of which hasn't been seen in decades. On Thursday, November 3, Ontario Premier Doug Ford signed Bill 28 (the "Keeping Students in Class Act"), which made it illegal for education workers represented by the Canadian Union of Public Employees (CUPE) and Ontario School Board Council of Unions (OSBCU) to go on strike.
The next day, 55,000 education workers walked off the job in defiance of the bill, risking a C$4,000 fine. These workers, mainly janitors, early childhood educators, librarians, and other support staff, are demanding a C$3.25 pay raise, overtime pay, an expansion of benefits, and 30 minutes of daily prep time.
The mood at the Friday demonstration was combative. It's clear that after a decade of near-stagnant wages and skyrocketing inflation, education workers are ready to fight for their livelihoods. The average education worker in Ontario only makes C$39,000 per year. 51 percent work a second job and 27 percent have had to cut back on food. One teaching assistant told Left Voice that she and her husband can't pay their mortgage. At a time when the province is running a surplus, there's no reason why they can't raise wages to match inflation.
The political nature of the strike made it particularly urgent, as implementing Bill 28 would set a precedent for preemptively crushing strikes with the stroke of a pen. Canadian governments, including the federal government of Justin Trudeau, are happy to use back-to-work legislation to end strikes, but Bill 28 went a step further in that it tried to stop the strike before it even started. It's such an overreach that Ford had to invoke the "notwithstanding clause," a rarely used legal tool that allows governments to bypass the Canadian Charter of Rights and Freedoms.
The education workers' struggle garnered solidarity from across the province, with countless unions — public and private sector — joining CUPE-OSBCU on the picket lines. When polled, 62 percent of Ontarians say the Ford government is to blame for the impasse. There have been growing calls for a general strike, including from within the union leadership.
Just the talk of a general strike led Doug Ford to back down on Bill 28, offering to rescind the bill if CUPE-OSBCU calls off the strike. On Monday, November 7, at a press conference where many expected Ontario labor leaders to call a general strike, they accepted Ford's offer, announcing that picket lines will be taken down and classes will resume on Tuesday.
Defeating Bill 28 was a win for the working class, and a demonstration of how even the whiff of a general strike can scare the ruling class into retreat. However, Bill 28 was essentially defeated through a labor truce: "I won't use my weapon if you won't use yours." Instead of relying on the working class's power in the streets, the union leadership asked their members to go back to work without a contract and trust them in the negotiating room.
The time to strike is when the iron's hot, and Monday's press conference would've been the perfect time to escalate the strike into a generation-defining general strike. All workers are feeling the crunch from inflation, and broadening the strike to include demands such as banning the use of back-to-work legislation, repealing wage-restricting bills like Bill 124, and raising the minimum wage could've united workers from across the province. There's still the option to strike later, but there's no guarantee that the momentum will sustain itself after weeks or months of bargaining.
The labor leaders celebrated, but Ford celebrated too. He avoided the worst case scenario without making any concessions on wages or benefits. He realized Bill 28 was a strategic error, in that it forced CUPE-OSBCU into a position where they had to massively escalate or back down in humiliation. Neither side wanted a general strike, so Ford's offer to rescind Bill 28 allowed the labor leadership to pull the plug on the strike while saving face.
Workers deserve representatives who can see through these cool-down tactics, and aren't afraid to take the gloves off when necessary. Without such a leadership, workers can only expect our standards of living to decline while Ford and his friends get even richer.
---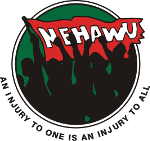 Issued by NEHAWU International Service Centre
For more information, please contact Head Office

Weekly Monitors